Quadra Island is only a 10-minute ferry ride from Campbell River. It sits in the sweet spot, along with Campbell River, in the small area of overlap between the north coast ocean and the south coast climate.
Quadra is shaped like a frying pan about 22 miles (35 km) long and most of the people live on the handle on the south end. This is the first of the Discovery Islands which fill the space between Vancouver Island and the mainland. To the south, Georgia Strait is wide, and the rest of the island is surrounded by narrow channels. Salmon hang around the good feeding, and more migrate through. This is the edge of the Great Bear Rainforest to the north and Desolation Sound to the east. Locals call the inner islands the "Outer Islands" (because when you come from the Campbell River direction, they are further away). National Geographic lists the Discovery Islands as one of the places to see in your lifetime.
We will get back to you ASAP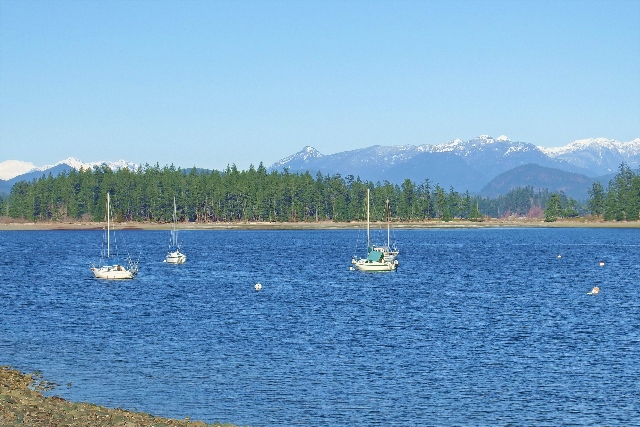 I'm often asked what is over there. Quadra Island has almost everything you need. It's not too big, not too small, not too many people. There are great places to hike or kayak. Or just walk out on Rebecca Spit for the exceptional views.
I lived on Quadra Island for decades and have now lived in Campbell River for years. I miss a lot about Quadra, and I recommend it for a stay. I can pick you up on the water from several spots for your fishing trip.
For more info start at www.quadraisland.ca and www.discoveryislands.ca